Have you ever wondered how that app on your?phone?was designed? Or have you ever thought about having a go at designing an app?yourself?
So if you have an idea for an app and are struggling to explain it to people, spend a few minutes reading this article and have a go yourself 🙂
—
I'm a UI/UX designer as well as a brand and logo designer and wanted to show you?a short step by step process?to quickly create a working prototype to test it out for yourself ? before you hand it over to a designer or developer.
I'm using an example?app ?design I created?for Going-there.com called 'gt2go'. It's a?web?app, which is?designed also?for?mobiles and offers as a service,?detailed?city guides for relocation companies and their employees.
As part of the branding and design for the?Going-There.com?website, they required a user-friendly app for mobile. Taking their ideas and brief requirements, I first sketched out a few mobile screen layouts for the app in my sketchbook -?or?you can use the back of?a napkin if you're a budding entrepreneur:)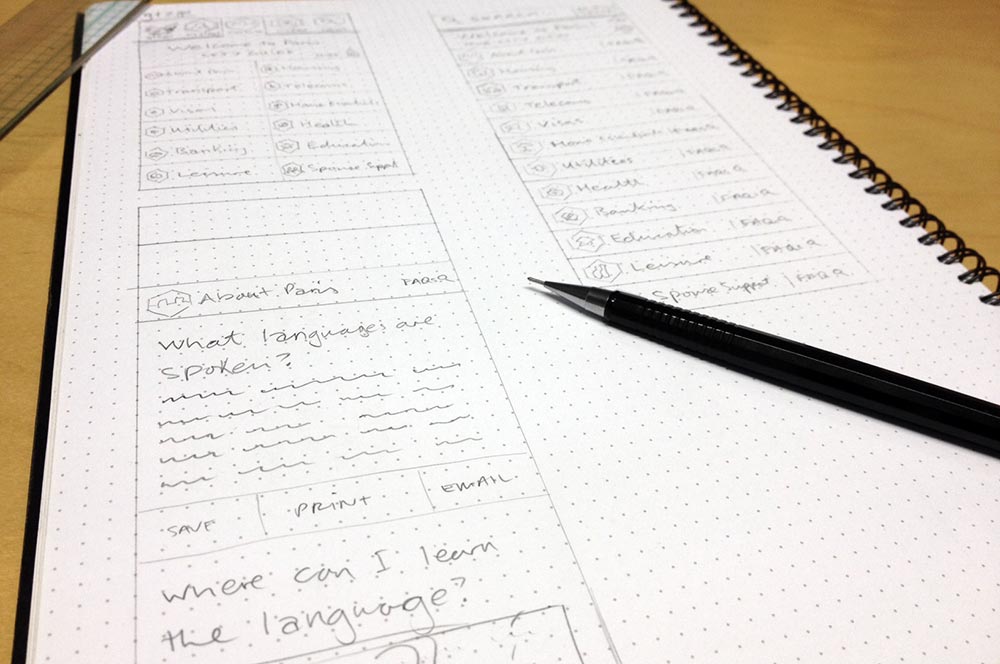 Then I took pics of each one, using the?prototyping tool,?Marvel?to preview and demo how the basic functionality of the app will work. (Marvel?lets you link up your sketches, wireframes and designs to create realistic prototypes in seconds, no matter what your technical level!)
Once you have uploaded your screens, you can add hotlinks, set animated transitions – like swipe left or right, hover, fade in and out.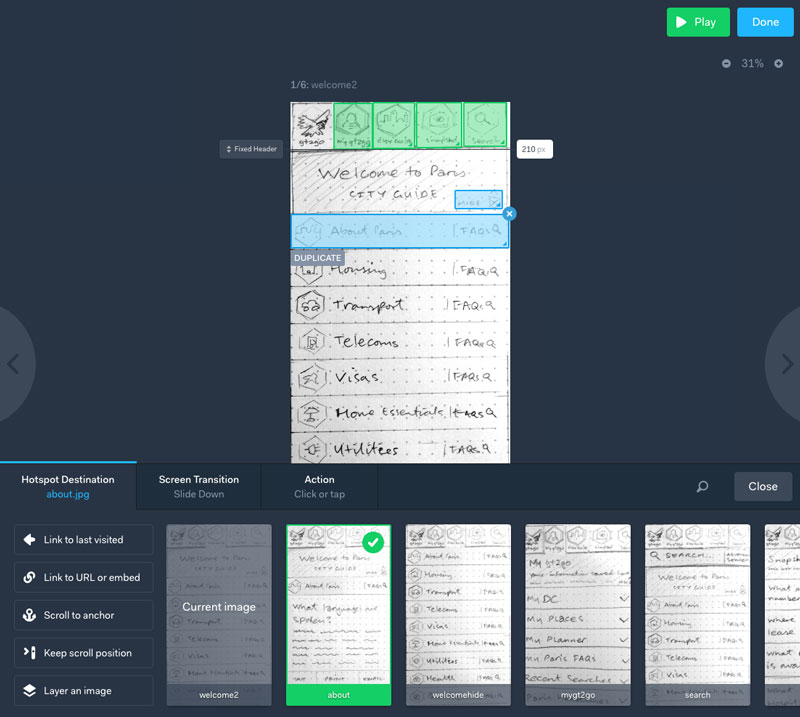 Below are?the current sketched roughs of the screens I'm working on within the Marvelapp previewer. You can play around with it, scroll, click the links.?Click to view with the prototype:
It?is previewed live inside an iPhone frame. Or within the Marvel app.?And it automatically recognises when you make changes or updates to your designs and updates prototypes automatically without having to reupload or set it up again.
This a great way to quickly show someone your idea and functionality, make adjustments and flesh out your user-journey before you start on UI/UX designs to create a pixel-perfect branded prototype.
Here's the final prototype design, which was used then to help the client brief a developer on the requirements:?Click to view final prototype design
And to try it out on your iPhone, you can get it sent as a link directly to your phone. Clcik the 'Share' button in Marvel and you'll be given a pop-up with options. I used 'Email& SMS'.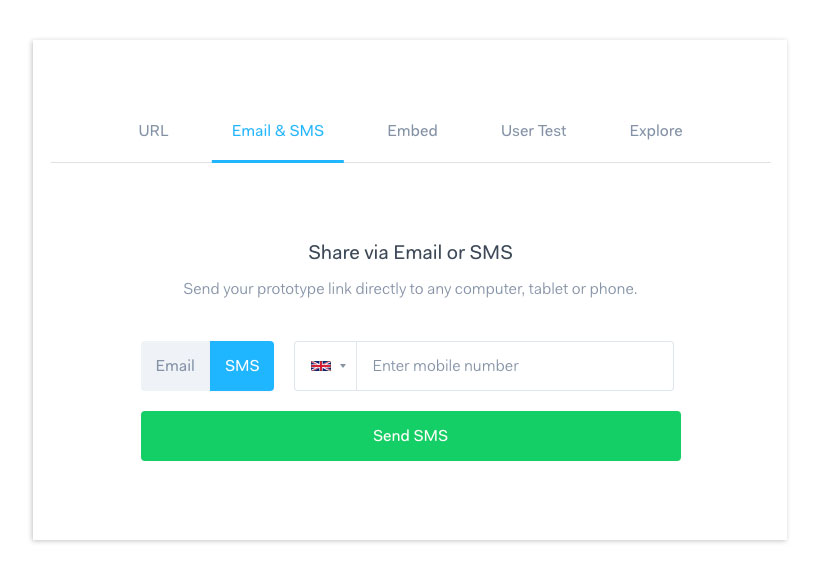 So you can send it to anyone with a mobile and they?can open it up directly on their phone, save it as an 'App icon'. See below screenshots. Once you receive the text, you click the link, and it takes you to your phones mobile web browser, then it asks you if you would like to install this prototype on your homescreen?like a 'real' app. Simple 🙂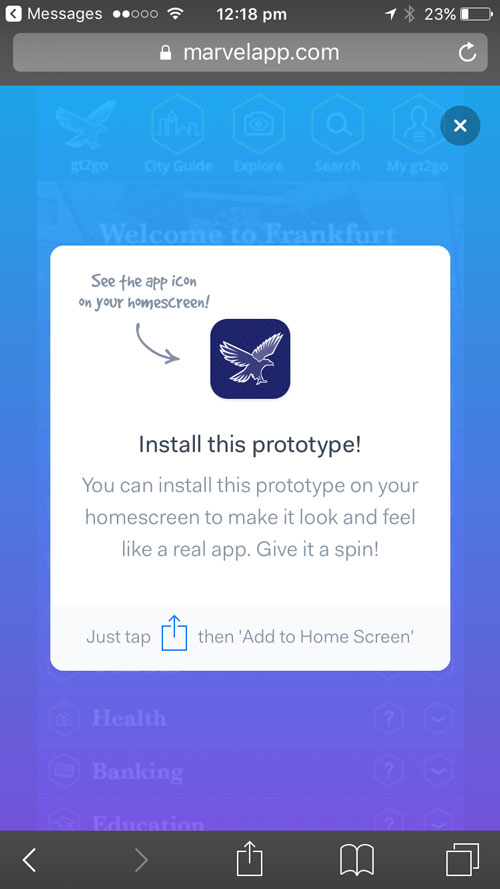 I also?use?Invision?which is a similar – more popular – prototyping tool for web designers. Marvelapp is new to the scene and I prefer it for mobile?design.
What tools do you use to create your?apps or products? I'd love to check out what you have created using your process.
And if you're struggling with your app design, contact me for help 🙂