This is a question that I often get asked. And it's a good question, because I would want to know if I were in their shoes and want the best for my exciting new business venture.
Well, luckily I'm a logo designer so I'll be able to answer this 🙂
A logo is an image that you use for branding and to create a consistent identity for your business. It does not necessarily have to reflect your core functionalities. Rather, it is a symbol that builds a connection between your target audience and your business.
"A logo is an instrument of pride and should be shown at its best. If in the business of communications, "image is king," the essence of this image, the logo, is the jewel in its crown."
Paul Rand (created logos for IBM, UPS, Enron, Morningstar, Inc., Westinghouse, ABC, and NeXT.
So, when you work with a logo designer to create your logo identity, your focus should be on the effectiveness of the end result and not entirely on the cost.
If you'd like to learn more, sign up for my free 5-day course on how to make an impact with your brand 🙂
But how are costs decided?
You can't precisely put a figure on a bespoke service like logo design as you would with valuing a product. (if you google online for 'logo design', you'll be inundated with hundreds of different links offering logo design services). However, there are certain basic aspects that determine the cost of a logo design.
Designing a logo is not just simply choosing a nice font and playing around with different shapes and colours; there are many other factors involved which determine the value of a professional logo design.
You need to define the details of what you're business is all about (I sometimes use a logo design worksheet to help clients define their business and ideas.)
And when you choose a logo designer, as with any service profession, you need to research them and check them out. They need to have an updated, responsive, and professional looking website, have useful, informative content describing their services and process – and be showcasing it online and various social media channels.
You are paying for their experience, skill and their time. So, the rates vary depending upon the expertise of the designer, how long it takes to create your unique logo design, and the level to which the designer pushes himself.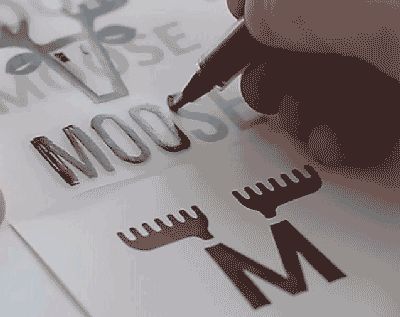 A professional logo designer spends years mastering their skill sets, not just in logo design, but delving into other overlapping fields such as psychology, information design and colour theory to name just a few. They're always researching, updating and honing their skills, as well as making the perfect cuppa. And it's never a 9-to-5 job. We often have ideas that pop into our heads late at night (the optimal time for creativity I find…) so a pad and pencil is always close at hand.
To design a professional brand and logo identity, the designer will need the latest design software, tools and materials – these do not come cheap (unless you take the risk of illegally copied software).
Designers who use cheap software and tools can only offer low quality logos. In retrospect, larger specialist design and brand agencies have physical central city offices with staff/freelancer wages that they need to maintain and pay for, and these overheads are transferred to you.
Check out the video below that describes the 'spec work' and 'competition design' sites:
I won't bore you on the pros and cons of crowd-sourced logo design competitions, but here's a great quote from David Airey – a fellow logo designer from Ireland, who sums it up:
"It's important to differentiate "crowdsourcing" from "spec work." Some websites sell design contest listings, defining that as crowdsourcing, but they essentially make their profit off people who work for free. Crowdsourcing… can work well when used for simple tasks, in a similar way to how focus groups might be useful… and although there are always exceptions, crowdsourcing the outcome tends to generate poor quality."
So, what should I pay?
Depending upon different factors, here in the UK, a professional logo identity design can cost anywhere from £500 upto £2,000 for a small business and around £3,000 to over £5,000 for a medium sized, bricks and mortar business that requires signage, vehicles, and marketing materials.
And for larger companies, with more requirements across print and online, it can go beyond £10,000 for a full brand identity with guidelines. Other UK logo designers may charge on an hourly basis, (the average is around £25 upto £100 per hour) which can easily become expensive with many revisions if there is no clear brief at the initial stages.
Fixed fee logo design packages are great if you want to keep costs on a budget and offer a professional logo design as well as additional brand designs such as business cards, stationery templates, social media banners, slide decks and a website ready to launch.
All logo design prices reflect the cumulative increase of time required, including the allocation of work hours to meet a client schedule. This can also involve working through the brand strategy as well as complete and thorough research of direct and indirect competing companies, which can eat up many hours, and this is all before we've even started the process of brainstorming ideas, and putting pencil to paper.
Most logo designers will charge a fixed fee based on a set process which includes a number of design stages from researching, sketching, mood boards and taglines. My Logo Identity Design package offers a fixed price and includes The final delivery may range from the supply of a logo and single page guideline file – through to a full set of brand logo identity guidelines that can include; roadmapping and strategy, tone of voice, typography, photography, icons and illustration style – as well as business cards, letterheads to advertising and slide deck templates.
You also want your logo identity to stand the test of time – at least five years for startups, refining and adjusting their logo identity as they expand. Good examples of well-known startups that updated their logo identity are Facebook, Pinterest and AirBnB.
Another option if you're just starting out and don't want to invest in a full logo identity, and that's using a quick online logo design app. A good example I found is Logojoy. This allows you to try your hand at a professional looking logo on your own time and want to try some ideas before going to a professional logo designer.
But remember, investing in a strong logo identity for the longer term and not just for the sake of a new design trend will create stability and trust, providing a clear and consistent message to not just your customers and clients – but also to your valued team too.
View some of the Top 10 logo designs gone wrong
Why a cheap logo design could be a negative investment to your business brand.
Logo designers charge depending on the time they spend on your logo design project. So, cheap UK logo designers might not take the required time for the research, development and fine tuning of your design. Moreover, they might not spend further time for revisions until you are satisfied. Ultimately, you could end up with a sub-standard logo that may have copyright issues, used royalty-free clipart imagery and with a common 'free' font that may only last six to twelve months before you have to invest more in rebranding again.
When you know that your brand logo identity is in good hands with a professional logo designer that you have built a relationship with, you are ultimately getting peace of mind. Be it in terms of clear communication, structured timelines or the quality of the end designs and on-going brand support.
The bottom line is that no matter how little or high you spend on a logo design, you ultimately get what you pay for.
If you'd like to learn more, sign up to my free 5-day course and learn some tips on how to make an impact with your brand and website 🙂
Tell me your logo design story.
Do you have a logo design story to tell? Perhaps you paid for a cheap logo and are really happy with it? I'd love to know so write your comments below and I'll respond.